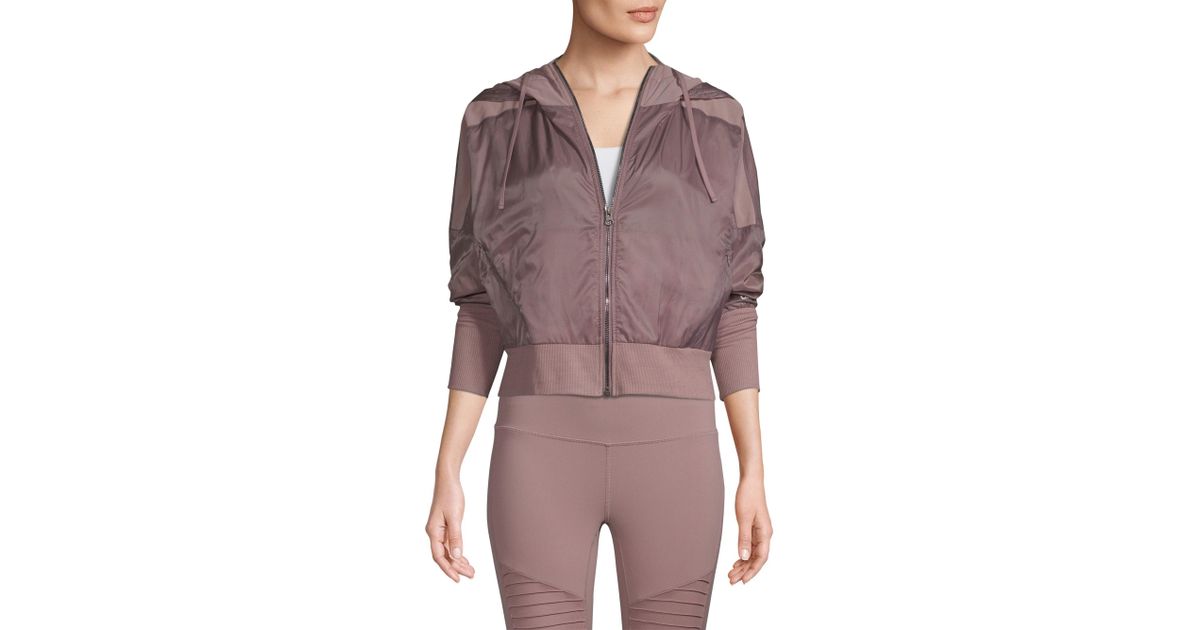 Interested in adding a little street style to your otherwise polished and pristine yoga outfits? A bomber jacket is one of the latest crazes in the fashion world, and it can pair perfectly with a yoga outfit. It's a slight deviation from many of the styles seen in yoga, so it can leave yogis wondering exactly how to pull off this edgy yet adorable trend.
In place of your usual bulky winter coat, you can throw on one of these cute and casual bomber coats to complete your outfit. We thought you might benefit from a few of these chic ways to add a bomber jacket into your winter wardrobe this year.
---
Pair Them With Some Shredded Yoga Leggings
If you want to really make a statement with your outfit, go bold with a pair of shredded yoga leggings. Another alternative yoga fashion trend, shredded leggings will not only help you stay cool but will add serious style points to your outfit. Any sort of distressed bottoms, ranging from completely shredded to just a few cutout pieces, will match perfectly with a bomber jacket.
You can add yoga leggings of almost any color. Go for a monochromatic look with a black bomber jacket and black yoga leggings. You could also opt for a season-inspired burst of color with burgundy shredded yoga leggings and a black bomber jacket.
Look For Brighter Colors
Most people opt for the same classic shades when it comes to their coat. Black, khaki, and olive green all make a major appearance when it comes to winter outerwear. Don't fall into the same trap with your bomber jacket.
Take some time to search for the perfect hue to complement the basics you already have in your closet. You may want to look for seasonally appropriate colors, such as dark jewel tones. However, other yogis may want the brightest fluorescent shades to brighten up a dreary winter day. Consider where and how you can add bright pops of color to keep your bomber jacket from fading into the background.
Don't Forget to Accessorize With Scarves
A bomber jacket may not be the traditional option for a winter coat, but that doesn't mean you have to skip on the winter accessories. Look for big and bulky pieces to add over top of your bomber jacket. The best accessory is a giant scarf, sometimes marketed as a blanket scarf.
Look for scarves with fun patterns and bright colors, particularly if your bomber jacket is a solid neutral. You can definitely add some pizzazz to a solid black bomber jacket with a metallic-infused blanket scarf. You'll add a lot more bulk, warmth, texture, and interest to your outfit.
---
You can add some serious style to your closet this season with a simple and very versatile bomber jacket. If you've been looking for something out of the norm for your next yoga outfit, this winter staple is going to be a must-have for you.