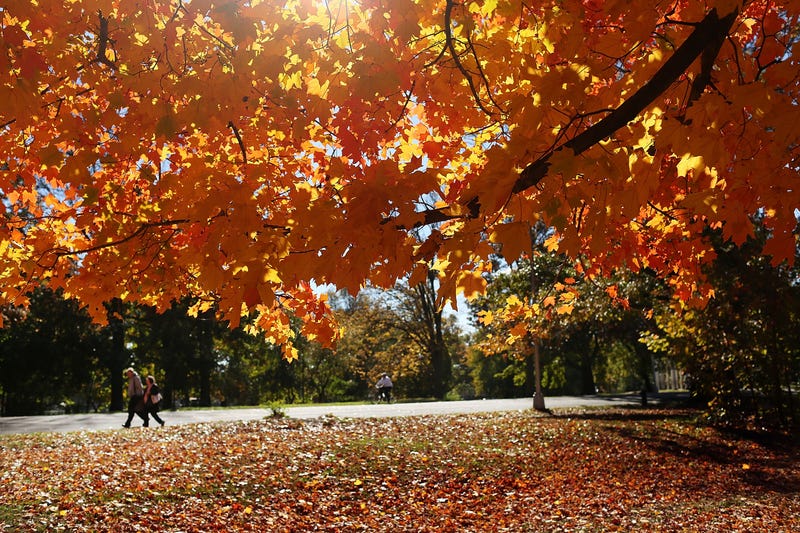 Fall brings a clamor of color to the very forefront of our attention, whether you happen to be looking at nature or at the pages of glossy fashion magazines. We're surrounded by the subdued jewel tones of the autumn weather, ranging from rustic oranges to deep emerald greens. Yogis tend to be particularly mindful of the colors that surround them in the seasons because they can be highly beneficial for their energy levels.
If you need to bring a pop of energy into your fall wardrobe, what are the colors which can help? Here are a few suggestions for colors for your next pair of yoga leggings.
---
Deep Navy Blue
Blue has always been viewed as a very calming color, but the deepest navy blue shades are perfect for fall. It brings an element of calm to the chaos of color that inundates you on a daily basis. Try it on, and you may feel more peaceful when sheltered and surrounded by this subdued hue.
One of the major benefits of working a deep navy blue into your fall yoga wardrobe is the versatility of the color. It pairs almost as easily with other shades and colors as a pair of black yoga leggings. Switch up your classic outfit this fall with a pair of navy blue yoga pants or leggings instead.
Wine
The color of deep red wine inspires a mixture of passion and energy. It's even more relaxing than its brightly-colored red origins. Yogis can benefit from the power associated with being surrounded by red without feeling overwhelmed by such an intense coloring. The allure of a burgundy wine-colored article of clothing can't be understated.
Make a bold move by purchasing yoga capri leggings in this shade, paired with a flowing black top. Alternatively, if you think that leggings may be too bold for you, find an open-front cardigan in this shade.
Camel
Don't underestimate the power of clothing yourself in creamy neutrals. A bit of light coloring can brighten up your outfit and your mood, even when the days are shorter than usual. Camel is a classic color associated with elegance, which can make you feel more refined and polished throughout the day.
The other major benefit of a camel-colored yoga workout outfit is that it is relatively easy to match with other items in your closet. If you choose not to wear workout clothing in this shade, a wool coat in a camel hue could be a great option as well.
Rustic Orange
Simulate the colors of the changing leaves with a rustic orange sweater over top of your usual workout clothing. This color can help you to feel more powerful, sexier, and more in-tune with your inner desires.
Don't forget that this can certainly be an overwhelming shade, particularly for individuals with quiet personalities. If a sweater feels like it may be too much for you to pull off, wear a rustic orange scarf over top of a camel sweater for the ultimate power play of fall colors.